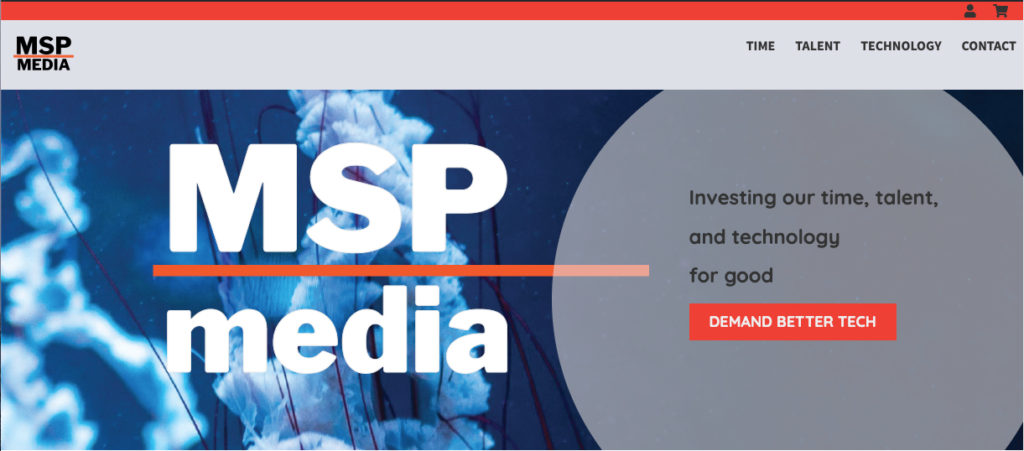 A new year, and a new look for MSP Media
2020 was a bittersweet year for our group at MSP Media. We are so proud of our accomplishments in this year, especially our Top 5 Global Call For Code win, but this was a still very hard year for each of us like so many others. We've had human losses in our circle and we've seen other things pass away such as in person schooling for our children. As a group, when we looked forward to 2021, it was clearly time for something brand new.
The utilitarian branding we launched in 2018 had become tired. We wanted and needed something that better reflected our changed spirits. Together, we launched a value-centric approach in communicating our core offerings and talents while highlighting our expectations from ourselves and our clients.
"I am so hopeful going into 2021 that this will be a year of even bigger achievement and growth for our group. It is time that we turn our talents to our own branding".

MSP Media Founder, Meg Phillips
Core values and proper emphasis
I asked our team to meditate on what they wanted to see reflected in our new branding. The response was many voices around a central idea:
Impact for Good.
Freedom to do good work.
Our team wants to make an impact, have a voice, and do good work. For us that means several things practically not the least of which is focus. The ability to limit the number of projects we take on so that we can focus our energy more deeply in each.
Fortunately, we can be more selective about the work we take on, and agreeing on those projects is simple because we all want our work to reflect our values.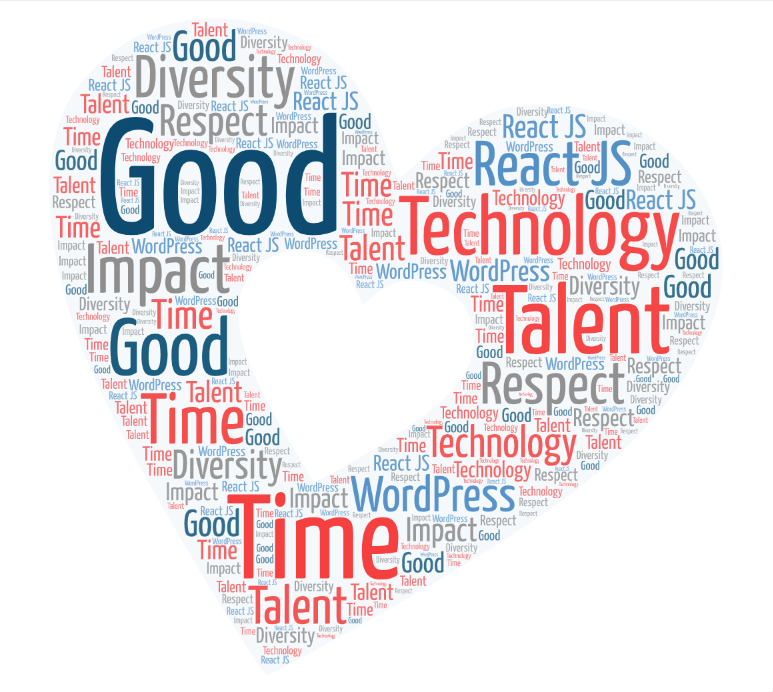 Time
In the midst of the pandemic, 2020 taught each of us the value of our own time, and helped us refocus our priorities. Time is the most valuable commodity in life, and we want to spend ours making an impact for good in this world.
Talent
Although our group is made of humble members, we've realized that it is okay to own the talent we've been so blessed to assemble. Our accomplishments deserve respect and that starts by acknowledging and celebrating those successes within and amongst ourselves.
Technology For
The tech community is lauded or hated, but hardly ever ignored or quiet 🙂
Our team's commitment to technology for good is authentic. We measure "good" in a data-driven and empirical manner in a genuine effort to understand how the tools we build help the people in our communities and yours.
But, also good technology.
Just having a mission is not enough. We want the freedom to build the best technology – stay on the cutting edge – and forge new ground.
Good.
It is not enough to say technology for good. The pursuit of good must be in pursuit of a static unmoving definition of good. For us, that is simple. We hope to affect lives for the better in these three areas:
Life
Liberty
Pursuit of happiness
Our hope is that we can build technology that empowers the people to more freely pursue their own personal lives, personal freedoms, and the pursuit of their individual personal happiness.
Keep an eye on MSP Media. We've got some big things in the works for 2021.
The best is yet to come.