MSP Media is a group of diversely talented professionals – creatives, marketers, communicators, and developers. We believe in cross-functional teams and have gathered the best in our core functional areas. As a team, we are unstoppable. Add in professional project management and the result is simple – happy clients.
Marketing
Marketing is more than a website or social media posts. Its more than a lead tracking system.
Marketing is the right product in front of the right customer at the right time and on the right channel. Amped up intelligence and analytics are our passion.
Communication
The best website in the world won't build an audience. For that, you need content, communication, and a voice.
Our team can give a creative and signature voice to your product, message, or community. We are chartered communicators and globally diverse.
You need more than social media.
Creating a brand voice and brand standards of communication is central to building an audience. We can help you do that and guide your internal marcomms team into next level success and professionalism.
Voice – Strategy – Audience
brand standards
cross-platform consistency
regular content creation
marketing automation
analytics and tagging
Do you know your market?
Market Research
Market analysis, sentiment analysis, social patterns. Do you know really your market? We can help you get there.
Branding and Strategy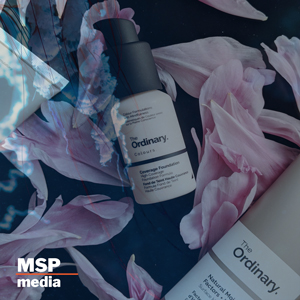 Let our team set your course for success. Data drives our creative process. Better decisions are equipped with truth.
Good design is not pulled from thin air. The best designs are built to purpose and functional.
What does your design do for your customer?
What should your website do for your customers?
MSP Media can get the answers you need to fuel a brand that connects.
After careful understanding of your target market design is fluid and natural. Let us knock your socks off with amazing creative copy and jaw dropping design.
Content Creation
Marketing
Paid advertising and organic optimization go hand in hand. Our team can help you create the content to maximize your paid advertising budget with organic reach.
Communication
A consistent strategy and good content are central to effective communication. Its not just about content. Effective content is a process – publish, analyze, tweak, repeat
Conversion
Its not all about audience. Sometimes, what you need is action. Our team understands conversion metrics and winning conversion strategies. Put your audience into action.
Are you ready for more than a website?
MSP-Media content creation and marketing services make your web and social presence worry free. Focus on what you are best at, and leave the marketing and communications to us.
Forget vanity metrics.
Measure our effectiveness with business goals. We equip you with the data you need to really understand how our work contributes to the bottom line.
Get in touch for pricing and packages.